Everything You Should Know About Street Fighter's Cammy
Street Fighter's Cammy is officially leaping into the world of Fortnite as the popular battle royale's latest guest fighter. Here's her backstory.
After Fortnite welcomed Ryu and Chun-Li as guest characters earlier this year, the online multiplayer game has confirmed two additional Street Fighter characters will be joining the fray: Cammy and Guile. Both mainstays of the groundbreaking fighting game franchise for over 20 years, the two are poised to make a splash as they battle others across the Island. While Guile's backstory is a relatively straightforward tale of revenge and duty, Cammy's origins are considerably more convoluted.
Cammy was among the last wave of characters to join the playable roster of Street Fighter II, making her debut in 1993's Super Street Fighter II: The New Challengers. The second female playable character in the franchise after Chun-Li, Cammy was introduced as a member of the elite British commando squad Delta Red, wearing her green, one-piece fatigue and her unit's signature red beret.
With a prominent facial scar, Cammy was revealed to be suffering from amnesia linked to M. Bison, with the original Japanese game listing her as a former operative for the dictator, while the initial American translation listed her as a previous lover to the supervillain while serving in his global crime syndicate Shadaloo.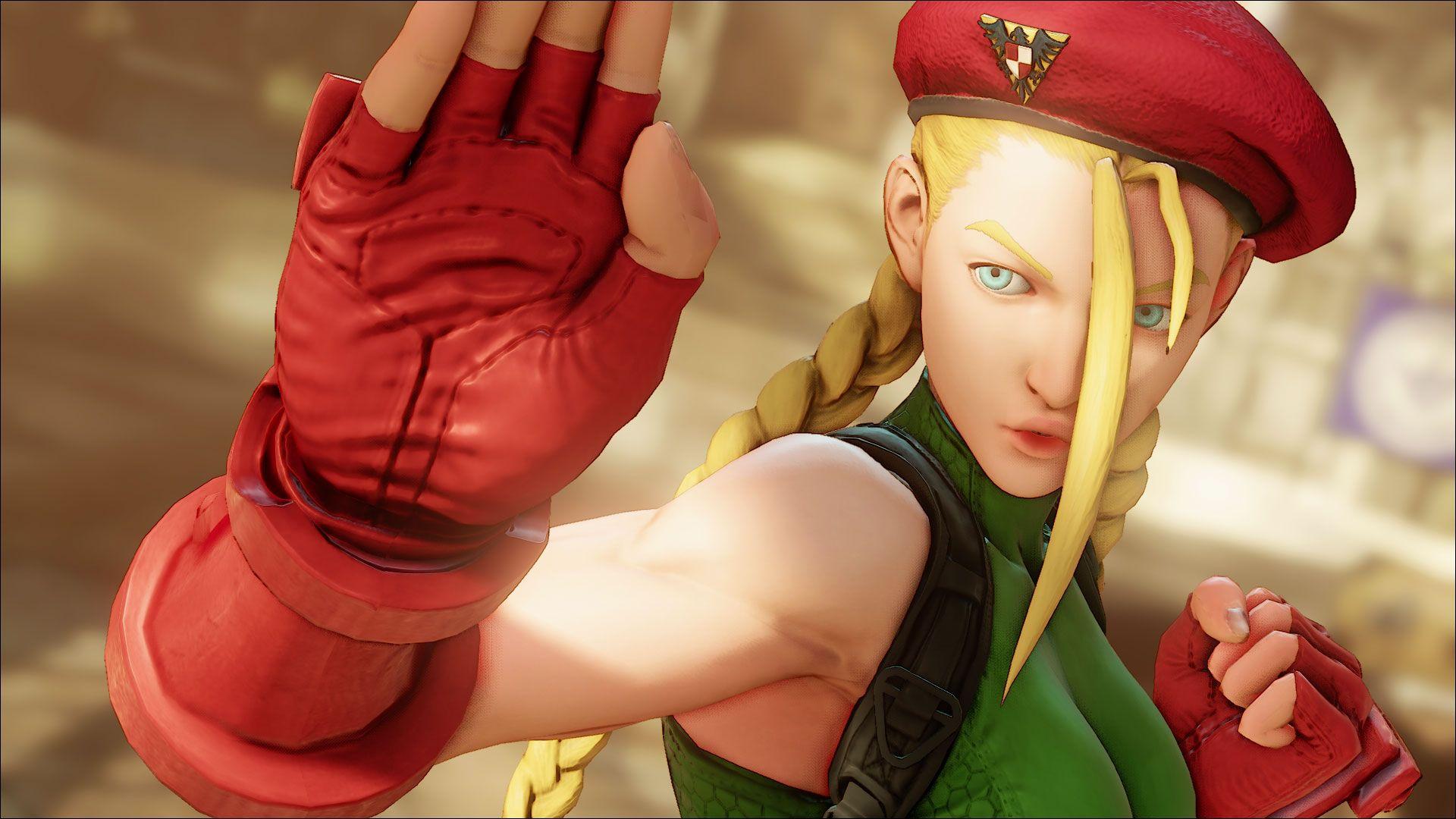 (Street Fighter's Cammy 2021)
Cammy's backstory was clarified and explored further in the Street Fighter Alpha trilogy, set between the franchise's 1987 original game and Street Fighter II. Revealed to be a soldier brainwashed into becoming one of Bison's deadliest assassins, Cammy eventually regains her agency and rebels against the villain before joining up with Delta Red. Some translations of 1998's Street Fighter Alpha 3 go as far as to claim that Cammy is actually a clone derived from Bison's genetic material. Cammy returned in 2008's Street Fighter IV and its 2016 sequel Street Fighter V to rescue other women brainwashed by Shadaloo around the world, striking up a feud with the Korean assassin Juri along the way.
Cammy's regular outfit has her wearing her green Delta Red uniform, though the Street Fighter Alpha trilogy introduced her Shadaloo uniform. This would quickly become her second most recurring outfit, while alternate costumes would homage everything from Capcom's Resident Evil franchise to a combat-ready swimsuit.
(Street Fighter's Cammy 2021)
Relying on diving attacks and powerful kicks, Cammy is a graceful fighter who mainly sticks to an aerial strategy in combat. No matter what backstory or conflicting memories Cammy possesses, she's always ready to leap into action and use her commando skills to protect the innocent at any cost. Cammy is set to come to Fortnite prepared with a separate gear bundle including a Delta Red-issue pickaxe and a V-Trigger Vector Glider as she joins the fight.
If there's any Street Fighter character that feels right at home arming herself with the various wacky weapons of Fortnite, it's Cammy, drawing upon her special forces military background to engage in a radically different kind of battle. Leaping into the fray with her own gear and emote (and a more modest outfit than her revealing Delta Red costume), Cammy makes for a strong addition to the Fortnite Universe who is more than capable of facing down fellow guest characters Ryu and Chun-Li in the heat of battle, along with the rest of the battle royale's extensive cast.
Developed and published by Capcom, Street Fighter V is available for PlayStation 4 and PC. Oro and Akira join the fight on Aug. 16. Luke will be available as the final DLC character this November.