Introducing the Budget Axie Challenge!
Climb to the top using budget axies!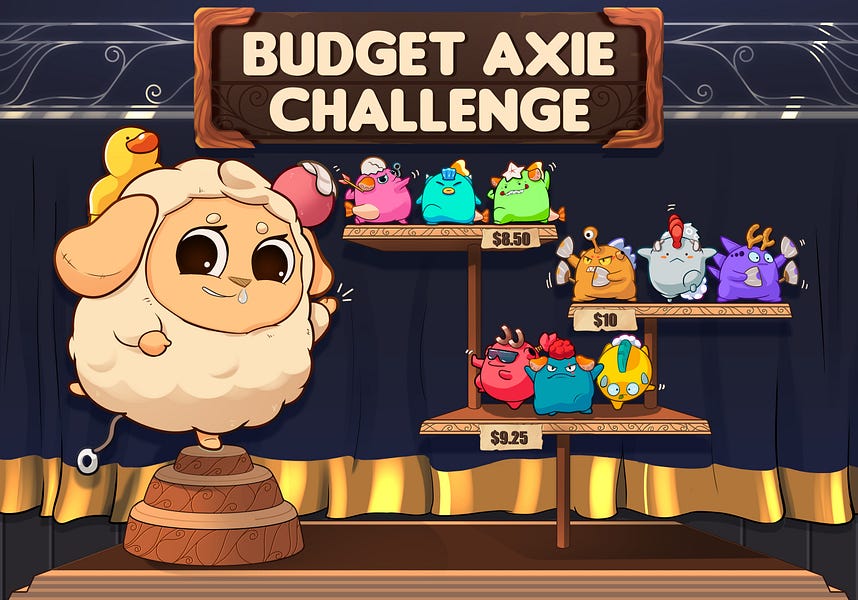 It's been an exciting few weeks with S2 of Axie Origins. We've seen diverse metas across the board with different team comps and archetypes making their mark in Lunacia.
Seeing the collective creativity of our community when it comes to theorycrafting and gameplay excites us. Community members also feel motivated when they see near-floor or budget axies thriving in the Arena! With this, we want to empower Lunacians to push the limits and showcase this diverse meta with budget axies.
Introducing the Budget Axie Challenge!
Show us your budget axie builds through a YouTube video to win a share of 121 AXS in prizing and axies to give away to your community!
You will be judged on the quality of your video, the budget of your team, and how well you explain the value of your team for ranked gameplay. YouTube has automatic subtitle translation so you may post in any language.
Here are some additional factors we will consider when picking winners:
Your team's total value is less than 0.02 ETH.

Your team having a popular V2 axie (Terminator, Discard bugs, Anemone, Koi Aqua, RIMP Beast, Jumping Poison etc.)

Explanation of the build and how you chose the team

Explanation of how you bought/found your team and how much it cost.

Showing your match history and the rank you achieved with the team.