Naughty Dog Gives PS5 Some Love in New The Last of Us: Part I Patch
Adds new HBO content. Don't you worry, PS5 owners: Naughty Dog has not completely forgotten about you just yet as it attempts to fix The Last of Us: Part I on PC. The developer has today put out a patch for the PS5 version of the remake which adds new content based on the HBO TV adaptation, fixes some bugs, and improves the accessibility features. Update 1.03 is available to download now on PS5. What will likely interest current owners the most is a set of new, unlockable t-shirts for Ellie to wear in the campaign. It's been a popular way at Naughty Dog to add some fun customizability to the experience, and now she can don tops that are themed around The Wire and Mortal Kombat II. Of course, The Wire is a popular TV series produced by HBO while an arcade cabinet based on the latter features in the company's adaptation of The Last of Us. In the game, Naughty Dog couldn't use the actual IP and so called it The Turning when you reached the arcade in Left Behind. Read the full article on pushsquare.com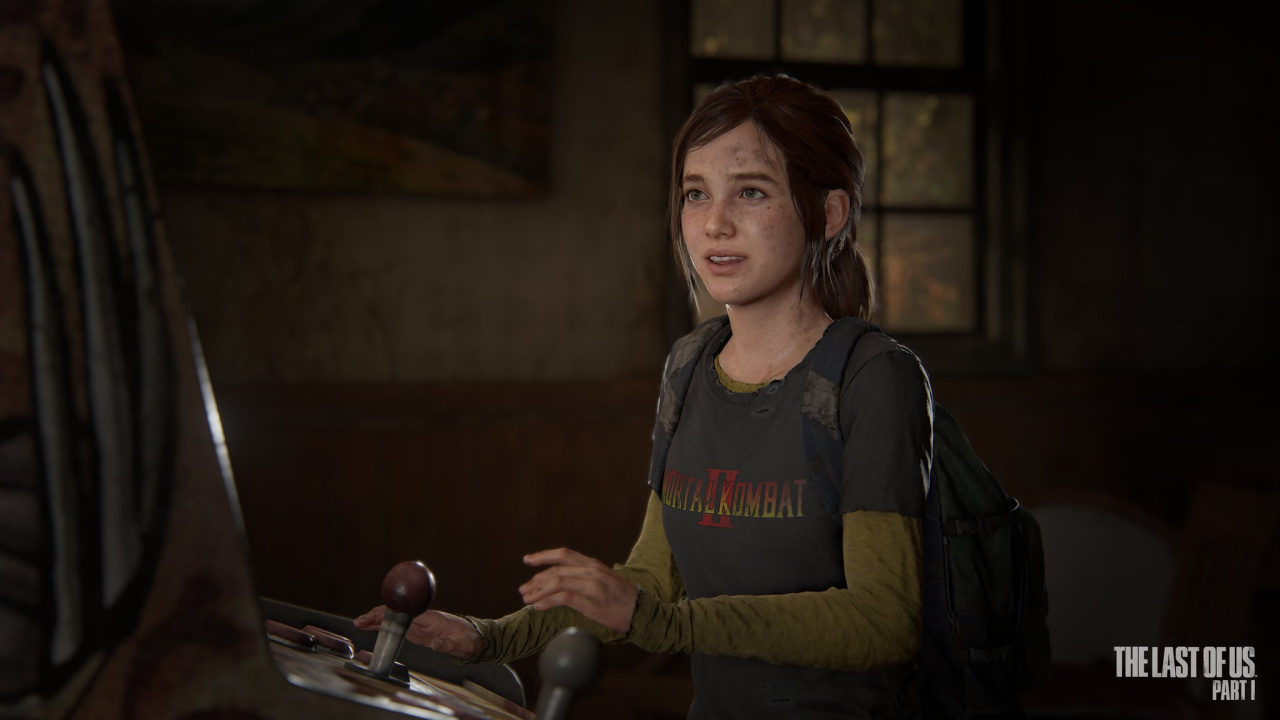 Adds new HBO content.
Don't you worry, PS5 owners: Naughty Dog has not completely forgotten about you just yet as it attempts to fix The Last of Us: Part I on PC. The developer has today put out a patch for the PS5 version of the remake which adds new content based on the HBO TV adaptation, fixes some bugs, and improves the accessibility features. Update 1.03 is available to download now on PS5.
What will likely interest current owners the most is a set of new, unlockable t-shirts for Ellie to wear in the campaign. It's been a popular way at Naughty Dog to add some fun customizability to the experience, and now she can don tops that are themed around The Wire and Mortal Kombat II. Of course, The Wire is a popular TV series produced by HBO while an arcade cabinet based on the latter features in the company's adaptation of The Last of Us. In the game, Naughty Dog couldn't use the actual IP and so called it The Turning when you reached the arcade in Left Behind.
Read the full article on pushsquare.com